ALLERGIC RHINITIS -
CAUSES, SIGNS & SYMPTOMS
Allergic arises when the body's immune system becomes sensitized or overreacts to an allergen or something from
the environment that typically causes no problem in others.
THERE ARE 2 TYPES OF ALLERGIC RHINITIS
Perennial (indoor)
1. This type of Allergic Rhinitis can be caused all year-round.
2. It is generally caused by dust mites, pet hair or dander, cockroaches or mold.
Seasonal (outdoor)
1. This type of Allergic Rhinitis can occur during spring, summer and early fall.
2. It is usually caused by sensitivity to airborne mold spores or to pollens from grass, trees and weeds.
ALLERGIC RHINITIS

SYMPTOMS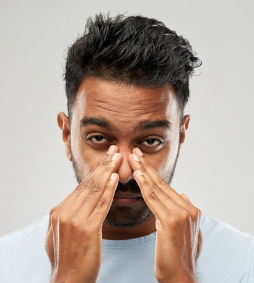 Stuffy nose due to blockage or congestion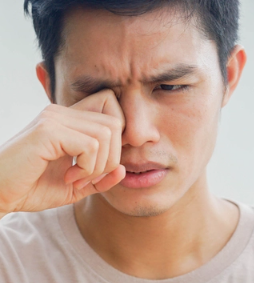 Itching (eyes, mouth, skin)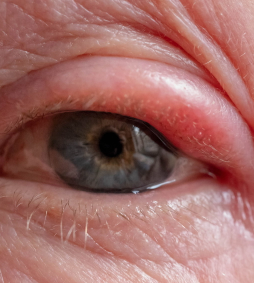 Puffy swollen eyelids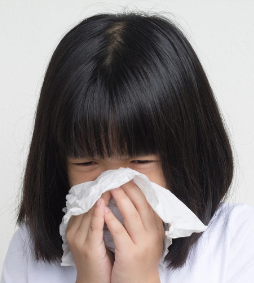 Rhinorrhea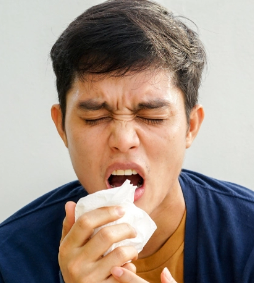 Sneezing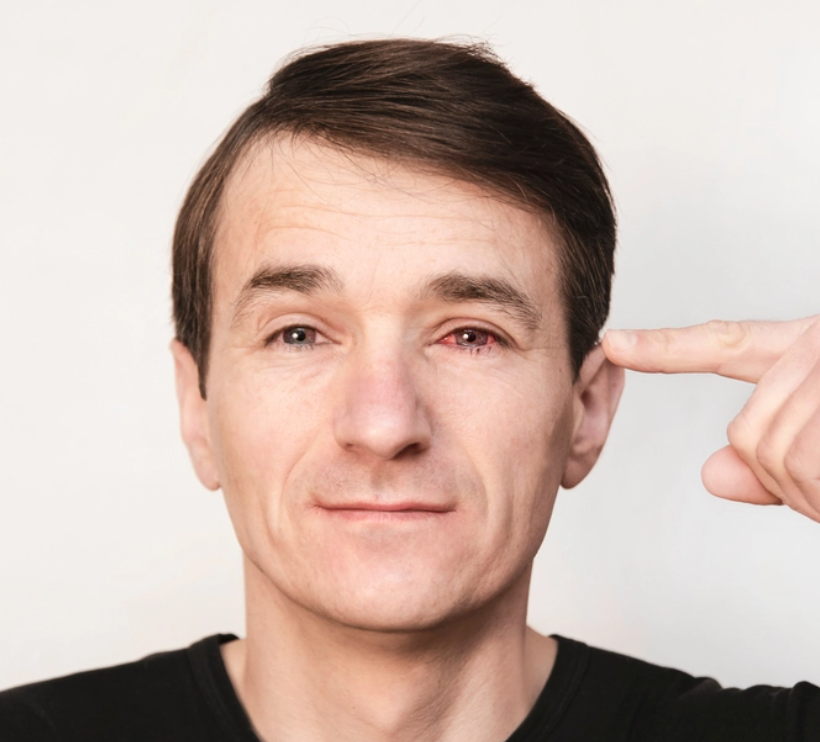 CONJUNCTIVITIS
CAUSES, SIGNS & SYMPTOMS
Conjunctivitis, also known as Pink Eye, is an inflammation of the conjunctiva, the thin, transparent layer that covers the inner eyelid and the white portion at the front of the eye (the sclera).
An irritation will cause the blood vessels contained in the conjunctiva to dilate, which leads to red, bloodshot eyes.
There are 3 types of conjunctivitis:
Infectious Conjunctivitis, caused by bacterial or viral infections
Chemical Conjunctivitis caused by air pollutants or chemicals
Allergic Conjunctivitis caused by perennial or seasonal allergies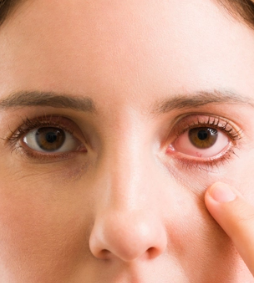 Pink discoloration to
the whites of the eye(s)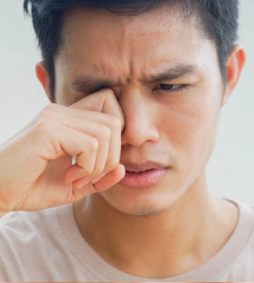 Itching or burning sensation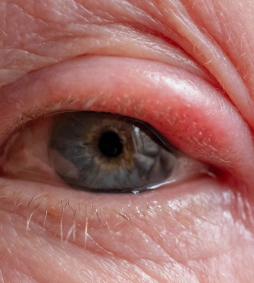 Swollen eyelid(s)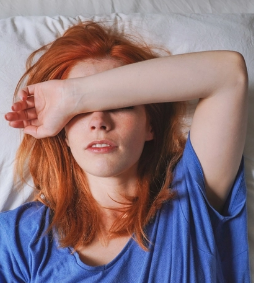 Sensitivity to light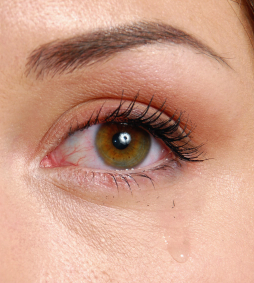 Excessive tearing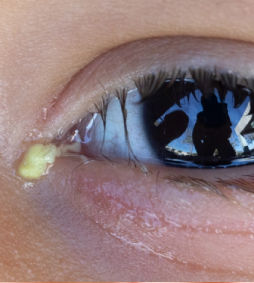 Sticky yellow discharge from the eye(s) or watery discharge, or stringy discharge
How to treat
During an allergic reaction, various substances are released by certain type of cells in your eyes. These are called mast cells. The substances released by these cells affect your eyes in different ways (blood vessels, nerves, and glands). They cause redness, itching and watery eyes.
CromolynTM Eye Drops act on the mast cells to prevent and them from releasing the substances that cause symptoms associated with eye allergies.